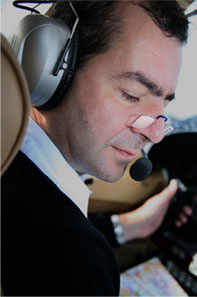 Terms & Conditions
Terms and Conditions
Please read the following carefully. Your use of the eyefly.co.uk web site ("eyefly.co.uk" or "Eye Fly Ltd") and purchase of the products (or services) ("Products") on it means that you agree to these terms and conditions ("Terms").
Shopping with eyefly.co.uk
Price

Credit Card through PayPal

Availability
Delivery
Copyright and Trademarks
Privacy and Data Policy

Marketing Communications
Cookies
Your Privacy

Returns
Unwanted Products Faulty Products
Returning Unwanted or Faulty Products
Unwanted Products - European Distance Selling Directive
Unwanted Goods - Custom-made and other Exempt Products
Eye Fly Responsibilities
General
Contacting Us
You can Order products online via this website if your delivery address is in the UK.
If your delivery address is not in the UK and wish to order a product from eyefly.co.uk please send an email to mail@eyefly.co.uk and we will handle your enquiry on an individual basis and advise on specific delivery charges and estimated delivery date.
When you place an Order for a Product in the way described above ("Order") you are offering to buy it for the price stated, subject to these Terms.
When you place your Order online we will send you an email to confirm that we have received it. This email confirmation will be produced automatically so that you have confirmation of your Order details. The fact that you receive an automatic confirmation does not necessarily mean that we will be able to meet your Order. Once we have sent the confirmation email we will then check availability and contact you with a further email. If the Product is available and the details of the Order are correct, this email will be deemed an acceptance and will specify delivery details and confirm the price of the Products purchased. If the Product is not available we will also let you know by email.
Eye Fly Ltd may cancel any sale and not supply Products if it is reasonable to do so and may change or discontinue the availability of Products at any time at its sole discretion. If an Order is cancelled, any payment made for the Products will be refunded in full. This does not affect your Statutory Rights.
The price for each Product is shown on eyefly.co.uk and includes V.A.T at 17.5%.
We always try to make sure that the prices on eyefly.co.uk are accurate but errors may occur. If we discover an error in pricing of the Products in your Order we will inform you as soon as possible using the contact details you supply us with. We will then give you the option of reconfirming your Order at the correct price or cancelling it. (If we are unable to reach you we will treat the Order as cancelled). If an Order is cancelled, any payment made for the Products will be refunded in full.
You will be notified of the delivery costs automatically before you submit your credit card details, based on the delivery address you specify. For more information about our delivery charges see below.
Prices are quoted on eyefly.co.uk in UK - outside the UK your credit card company should exchange the amount charged to the currency of your country at the current rate. Please note that both charges and refunds are in UK pounds and Eye Fly Ltd cannot be held responsible for any loss due to exchange rate fluctuations.
Non-EU customers are responsible for Import Duty/Tax in their respective countries. Unfortunately we cannot advise you what these costs will be - please consult your local customs office for more information.
You must pay for your Order before it is delivered and you can do so by credit card, debit card or PayPal account. All payments are processed through PayPal.
If your delivery address is outside the UK you must send your order by email to mail@eyefly.co.uk where it will be processed individually and specific delivery costs will be outlined.
Credit Card

Orders are processed online using a credit or debit card, or PayPal account, via PayPal (currently VISA, MasterCard, American Express, Delta and Switch/Solo). Money will be debited from your account in accordance with PayPal's usual operating practice.
If your delivery address is outside the UK you will be advised on how to pay by credit card once we receive an email from you at mail@eyefly.co.uk.
To ensure that shopping online is secure, eyefly.co.uk use the services of Pay Pal to process credit and debit card payments.
Your credit card company may also do security checks to confirm it is you making the Order.

PayPal Account

Orders can be processed and payment debited with PayPal via normal operating practices for PayPal account holders (see paypal.com for details).
We try to keep eyefly.co.uk as up to date as possible but cannot guarantee that particular Product will always be available. If we can't supply a Product you will not be charged for it and we will refund or re-credit your account with the amount debited by us.
All offers are available while stocks last. If we are unable to supply a Product you have Ordered, we will notify you as soon as we can after receiving your Order. If this happens, you may cancel your Order and we will refund you the money you have paid for it.
Eye Fly Ltd delivers to destinations inside the UK.
Eye Fly Ltd can deliver to destinations outside the UK but will advise of specific delivery charges on receipt of an email enquiry to mail@eyefly.co.uk
For deliveries inside the UK you will be notified of the delivery costs automatically before you submit your credit card details
For deliveries outside the UK, you will be notified of delivery costs by email once we have received your email enquiry.
Delivery outside the EU may be subject to local import taxes, which are your responsibility where they apply. If so, the shipping company should advise you the charges due or else you should consult your local customs office. Unfortunately we cannot advise you what these charges will be and Eye Fly Ltd is not responsible for them.
Eye Fly Ltd normally uses Royal Mail First Class Post to dispatch orders.
We aim to deliver all shipments within 28 days from date of order.
We will make every effort to deliver within the time stated but we will not be liable for any loss caused to you by late delivery.
If the Products are not delivered within the estimated delivery time which we quote, please contact us by email and we will try and ensure that you receive your Order, as quickly as possible, or if you wish you may cancel your Order and we will refund the money you have paid. Please note that while items sent by Royal Mail usually arrive within 1-3 days, Royal Mail stipulate that only items still not delivered after 15 working days can be officially classified as lost.
Please Order from eyefly.co.uk with enough time to prevent any loss or disappointment resulting from the delivery time as Eye Fly Ltd cannot be responsible for this.
This does not affect your statutory rights as a consumer.
Eye Fly Ltd does not give you any right or interest in any copyright or intellectual property rights in any Product nor the right to copy them.
The copyright in eyefly.co.uk and the content of all the software, web site and pages relating to the eyefly.co.uk web site is owned by, or licensed to Eye Fly Ltd, unless otherwise specified and may not be used, copied or altered without our express consent.
Copyright extends to the design, look and feel of eyefly.co.uk, all photographs on it and its marketing materials.
You may use eyefly.co.uk for private and personal non-commercial use only - i.e. to view, copy and print portions of eyefly.co.uk for the sole purpose of placing Orders. The materials on eyefly.co.uk may not be used for any other purpose.
Eye Fly Ltd, eyefly.co.uk and our logos are trade names or trade marks of Eye Fly Ltd and may not be used by anyone else without our express permission. We have applied for a registered trademark in the name "Eye Fly Ltd" and we are also the owners of unregistered trade mark rights in them.
However, Eye Fly Ltd does not make any warranty or representation in respect of any other trade mark and the trade marks of the brands featured on eyefly.co.uk belong to their respective owners.
Eye Fly Ltd makes a commitment to protecting your privacy and promises only to use information collected about you in accordance with the Data Protection Act 1998.
When you place an Order, we may ask you for certain information and you may submit personal data to eyefly.co.uk and PayPal (for example your name, phone number, postal address, email address, contact and bank / credit card details). We may also record which products you are interested in and which products you purchase as well as customer traffic patterns and site use. This information will be kept securely in accordance with our internal security policy and may be used to:
process your Order;
provide you with an up to date, efficient, and reliable service;
help fraud prevention i.e. via the use of Pay Pal to process credit and debit card payments
open and run your account;
administer incentive schemes;
provide a more personal shopping experience.
By making an Order and submitting your data you agree to this use.
We will never collect sensitive information about you without your explicit consent.
Marketing Communications

If you have used the eyefly.co.uk web site before or have Ordered Products from Eye Fly Ltd before it is possible that we have this information already and it is being used to contact you about offers, events, items or related activities that you may find useful. If you are an existing customer we will continue to keep you informed unless you tell us not to.
If you are a new customer we will give you the choice (for example once you have placed an Order) whether or not you want us or other reputable companies to contact you about future offers, events and new Products or related activities that you may find useful. We will not bombard you with emails, but we'd like to keep you informed of the developments on eyefly.co.uk.
We do not sell, trade or rent your personal information to other companies but from time to time we may want to share data with other reputable companies both within and outside the European Union who may have interesting offers and information for you.
Eye Fly Ltd will not send you any marketing emails or pass your information on to third parties unless you give us your consent, or unless we have it already.
Where requested please therefore check the relevant box marked:

Cookies

In Order to improve our service and eyefly.co.uk we may use a device known as a 'cookie'. Cookies are a means by which information relating to your Internet activity (such as whether you have visited eyefly.co.uk before) is recorded on your hard drive and used by us to improve eyefly.co.uk and the products and services available to you.
If you do not wish for us to use cookies when you use eyefly.co.uk please adjust your Internet browser settings to not accept cookies. Your computer's help file should tell you how to do this.

Your Privacy

Eye Fly Ltd is registered with the Information Commissioner in accordance with the Data Protection Act 1998.
If you have any questions or comments about privacy or the Eye Fly privacy policy, or if you already have submitted information that you do not wish us to have or if you think that Eye Fly Ltd has cookies or data about you that you don't want us to use or that is incorrect please contact us at the address below or email (mail@eyefly.co.uk) and the information will be corrected as soon as possible or removed from our database as you request.
We believe that you will be delighted with your product but there may be occasions where you feel it necessary to return an item. We aim to keep the process as simple as possible and these terms do not affect your statutory rights.
We will try to attend to all returns as soon as practically possible.
Please note that product returns are not able to be accepted in person at our office address.
Unwanted Products (30 Day Money Back Guarantee)

Our policy is to ensure that you are satisfied every time you place an Order with eyefly.co.uk. If you are unhappy with an item when you receive it or if you simply change your mind please return it to us within 30 days, with the dispatch note, having taken reasonable care of it and in an unused state complete with packaging and all components, and we will refund you the price you paid for that product (excluding P&P).
We will make the refund directly to the credit/charge card used to place the original order via paypal.com and in line with their refund policy once we have inspected the returned item and are satisfied that it has been returned to us in the condition it was in when delivered to you.
You will only have to pay for the return postage of the Products.
This does not affect your statutory rights.

Faulty Products

We try to select and package the Products as well as possible to ensure they arrive in good condition. However, if a Product arrives damaged or with defects, or is not what you Ordered, we will replace it free of charge or provide a full refund as appropriate, if you return the Product to us at the postal address below within 30 days of receipt.
In these circumstances we will also pay you the cost of the return postage. Please obtain a proof of posting certificate from your Post Office to enable us to process the refund for your return postage costs.
For help with items later than 30 days after your initial purchase please email us for more information.
This does not affect your Statutory Rights.

Free of Charge Strength Swap

If you have ordered the incorrect lens strength we are happy to swap the product free of charge with the following conditions:

Eye Fly glasses are uniquely packaged so that you can try the lens strength of the product through the packaging without needing to open the package and the free of charge strength swap is only available to unopened products.
You will be liable for postage costs back to our returns address
We will cover the cost of posting you the replacement product
You must include details of the required strength

Returning Unwanted or Faulty Products

Please contact us email (mail@eyefly.co.uk) to inform us of your wish to return Products.
We may also advise you how to send the item back to us. Occasionally items may have to be picked up by a courier service. Otherwise, please use a secure delivery method which requires a signature upon receipt (such as via Royal Mail First Class Recorded Delivery) and return to:
Eye Fly Ltd
Flat 4, 39 Leacroft
Staines Middlesex
TW18 4PB
You will be responsible for the returned Products until they reach us.
Unwanted Products - European Distance Selling Regulations (DSRs)

By law, consumers in the European Union have the right to cancel a contract for the purchase of an item within seven working days of the day after receipt of the order.
If you wish to cancel your order under the DSRs we ask you to please notify our Customer Service team quoting your name and order number:
We will then arrange for you to be refunded accordingly.
Where you are cancelling your order within this cooling-off period we will refund the cost of the item and the cost of sending the item to you
Eye Fly Ltd has tried to make the descriptions (including all pictures) of the Products as accurate as possible if you require exact dimensions please contact us at mail@eyefly.co.uk.
Eye Fly Ltd will provide its services with reasonable skill and care but does not give any guarantees, warranties or representations in respect of any other person's services.
Because of the nature of the Internet Eye Fly Ltd provides and maintains eyefly.co.uk on an "as is", "as available" basis and makes no promise that use of eyefly.co.uk will be uninterrupted or entirely error free. We are not responsible to you if we are unable to provide our Internet services for any reason beyond our control.
Except as provided above we can give no other warranties, conditions or other terms, express or implied, statutory or otherwise and all such terms are hereby excluded to the maximum extent permitted by law.
You will be responsible for any breach of these terms by you and if you use eyefly.co.uk in breach of these terms you will be liable to and will reimburse Eye Fly Ltd for any loss or damage caused as a result.
These terms above shall not limit any rights you might have as a consumer that may not be excluded under applicable law nor shall they exclude or limit Eye Fly's liability for death or personal injury resulting from its negligence nor any fraudulent representation.
Eye Fly Ltd will not be liable in any amount for failure to perform any obligation under this agreement if such failure is caused by the occurrence of any unforeseen event beyond its reasonable control including without limitation Internet outages, communications outages, fire, flood, war or act of God.
Please read the instructions, manuals and other user documentation that comes with your Products carefully. Eye Fly Ltd is not involved in the manufacture of Products and will not advise on their use or operation or the manufacturer's guidelines. You are urged to use all Products safely and in accordance with the manufacturer's guidelines.
These terms do not affect your statutory rights as a consumer which are available to you.
Subject as aforesaid, to the maximum extent permitted by law, Eye Fly Ltd excludes liability for any loss or damage of any kind howsoever arising, including without limitation any direct, indirect or consequential loss whether or not such arises out of any problem you notify to Eye Fly Ltd and Eye Fly Ltd shall have no liability to pay any money by way of compensation, including without limitation all liability in relation to:

any incorrect or inaccurate information on eyefly.co.uk;
any interruptions to or delays in updating eyefly.co.uk;
the infringement by any person of any Intellectual Property Rights of any third party caused by their use of eyefly.co.uk or any Product purchased through eyefly.co.uk;
any loss or damage resulting from your use or the inability to use the eyefly.co.uk web site or resulting from unauthorised access to, or alteration of your transmissions or data in circumstances which are beyond our control;
any loss of profit, wasted expenditure, corruption or destruction of data or any other loss which does not directly result from something we have done wrong;
any amount or kind of loss or damage due to viruses or other malicious software that may infect a user's computer equipment, software, data or other property caused by persons accessing, using or downloading eyefly.co.uk, or from transmissions via emails or attachments received from Eye Fly Ltd or its licensees and affiliates;
the availability, quality, content or nature of the other sites on the Internet that are owned and operated by third parties ("External Sites") to which eyefly.co.uk link and web sites located on or through any External Site nor for any transactions involving External Sites (including as to 'cookies', personal data, confidential information, or purchases of domain names or other services). You should contact the site administrator or webmaster for those External Sites if you have any concerns regarding such links, web site or transactions;
All representations, warranties, conditions and other terms which but for this notice would have effect.
Eye Fly Ltd may change or withdraw any part of eyefly.co.uk, or may refuse you access to the web site at any time if we consider it necessary.
Eye Fly Ltd may also terminate this Agreement and immediately remove, cancel or suspend access to and use of eyefly.co.uk upon breach of any part of these Terms whatsoever.
Termination shall be without prejudice to Eye Fly Ltd's other rights.
Eye Fly acts as principal on its own account and not as agent for you or any other person.
If Eye Fly Ltd does not enforce any provision of this agreement such will not be considered a continuing waiver.
In the event that any part of these Terms is held to be unenforceable, such part will at Eye Fly's option be construed as far as possible to reflect the parties' intentions and the remainder of the provisions will remain in full force and effect.
These Terms constitute the full agreement between you and Eye Fly Ltd and may only be amended in writing. They apply to the exclusion of all other terms or conditions of contract proposed.
Since we are principally aiming eyefly.co.uk at the UK market, we cannot guarantee that it accords with local laws of any other countries (though we will try to make sure it does).
Use of Eye Fly Ltd and these terms are subject to the laws of England and the jurisdiction of the English Courts.
If you would like help when Ordering, information about a Product, a request for a Product or if you would just like to provide us with feedback on our service, please email us at mail@eyefly.co.uk
You can also contact us:

By post at
Eye Fly Ltd
Flat 4, 39 Leacroft
Staines Middlesex
TW18 4PB
Eye Fly Ltd
Registered in England and Wales no: 5163984
Registered office: Eye Fly Limited
12b Talisman Business Centre, Talisman Road, Bicester, Oxon, OX26 6HR
VAT no: 840093743
Data Protection no: PZ9783982